Cycling holidays in Poland
Would you like to visit Poland for one or a few days and see a lot in a short time?
A bicycle tour is the best way for you!
Especially for you, we prepare bike tours to the most beautiful corners of Polish cities and the countryside: through wild forests, along glacial lakes and natural rivers. Meet the amazing diversity of culture in different regions of our country. No need to worry about tour organization.
We: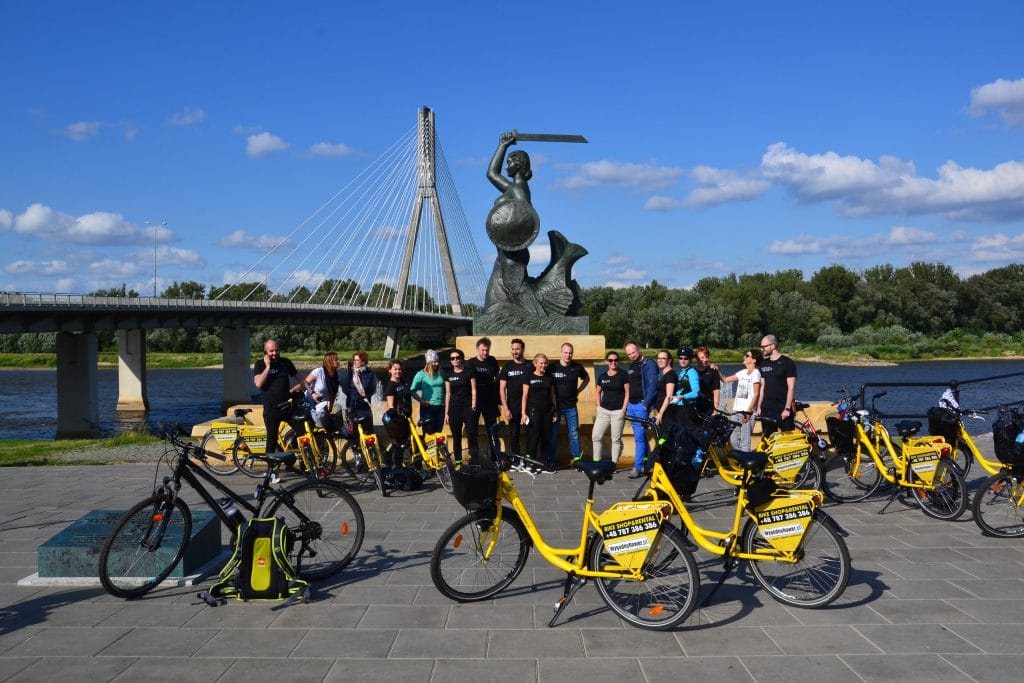 prepare attractive visiting program for your whole stay

choose safe bike routes for cycling in Poland
book the accommodation in unique places with friendly staff: hotels and agritourism in 3* quality or higher with delicious traditional meals
take care of you during the whole stay as professional
pilots or provide self-guided solutions

provide transport for you and your luggage from the airport or hotel

and then back after the event

ensure your safety during the tour by providing a collateral car
provide you with well prepared bicycles;
provide maps, paper guide and GPS devices for a selfguided tours
Are you looking for an unsual style for your bussines event?
Cycling in Poland is the answer. We offer your company dedicated sightseeing tours as well as longer excursions on bikes around the most beautiful places in Poland. We take you to unique destinations with Polish culture and nature within your hand's reach. Join an unforgettable bike tour through the Primeval Forest of Białowieża or the Biebrza Marshes. Hear the sound of the birds, rivers and wild animals. Admire the scenery of the Narew Marshes, the Bug River or the glacial lakes in the Kashubia region. Rest in magical agritourism and celebrate traditional meals and time for SPA in Lesser Poland.
Get motivation and satisfaction from the activities for your employees!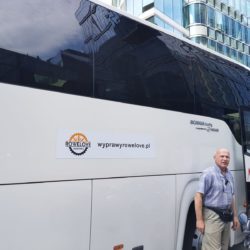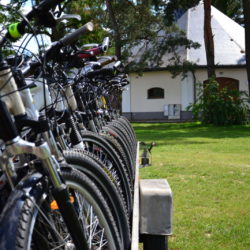 Wypożyczenie i transport rowerów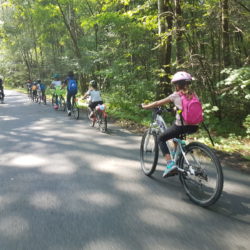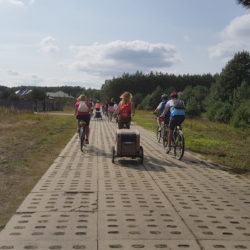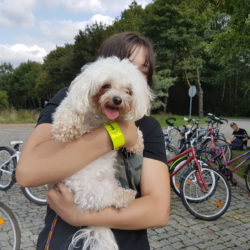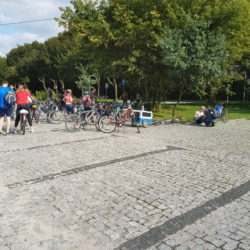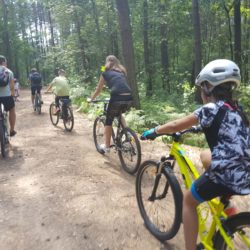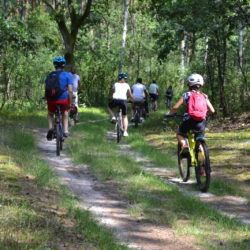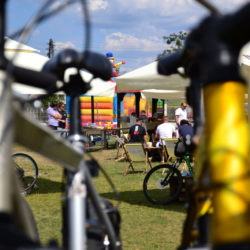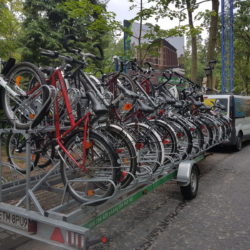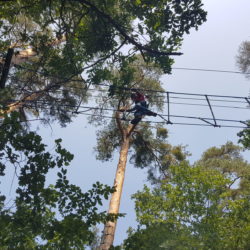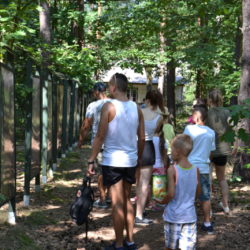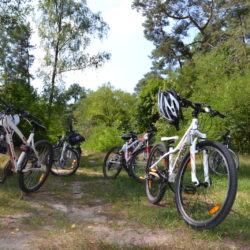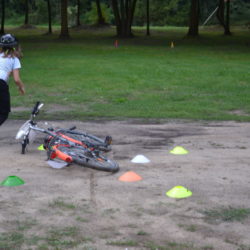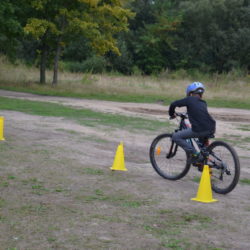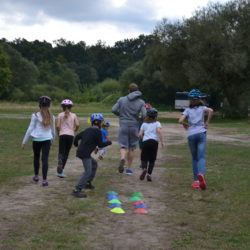 Take your friends, family or colleague with you and spend a lovely time close to nature and Polish culture!
You can choose a bike tour with the guide or selfguided trips or for a:
One-day – city tours around Warsaw, Cracow, Poznan, Tri-City and other cities or countryside with a city guide; 
Weekend tours – around the Narew Marshes, along the wild Bug River to the amazing manor houses and the world-famous Janów Podlaski Stud;
Multi-day trips – let discover polish regions on bike amoung 7-8 days: Kashubia, Podlahia, Warmia and Masuria – The Great Masurian Lakes and Teutonic castels, Baltic Cost from Świnoujście to Gdańsk, Lesser Poland – Velo Dunajec – the most beautiful bike road in Poland, east Poland – Green Velo bike road and many others!. We prepare a bike trip according to your request or you can order bike trip as below:

Multi-day trips:
Velo Dunajec – the most beautiful bikepath in Poland – around Lesser Poland to see mountain and wooden architecture
Visit of the most beautiful areas of Malopolska. On your route you will visit many attractive, culturally and naturally valuable places: Cracow – the old capital city of Poland, – salt mines in Wieliczka and Bochnia, rotresses and castels. Admire en route magnificent wooden architecture – UNSESCO heritage, mountain landscapes and streams Dunajec and Poprad in National Parks. Take a breath with fresh mountain air and  rest in the health resorts in Szczawnica and Krynica Zdrój. 
Masurian Lakes – the miracle of nature!
The land of the Great Masurian Lakes is the paradise both for sailors and cyclists – a "must see" on the biking map of Poland! From the comfortable resorts on the lake shores you can admire yachts sailing in the morning light. (wyrzuciłabym to zdanie ostatnie)
We invite you to a bicycle journey through the land of forests, lakes and small sailing towns – Sztynort, Giżycko, Mikolajki and Ruciane-Nida.. You will enjoy less known and cozy spots near the lakes Bełdany, Śniardwy, Jagodne, Mamry and beautiful Krutynia river. There are a lot of attractions on the route such as: Boyen Fortress, wild horses and crossing a lake via ferry.
For the sake of your comfort and safety, the routes we propose run along quiet roads with low traffic or bicycle routes where there is no traffic at all. There will be a possibility to admire Masurian region from a water perspective as well. You will enjoy one-day kayaking trip on the most beautiful river of Poland – Krutynia.
After cycling we will give you a chance to rest and relax in carefully selected guesthouses and two- and three-star hotels. Some are located in sailing towns that provide additional attractions, others closer to nature.  Most of them are situated on the shores of lakes so there will be a plenty of occasions to swim at sunsets! Some of the hotels provide access to the SPA zone.
Cross the Kashubia in Pomerania region to the Baltic seaside
Bike tour to the Kashubia region known as a Kashubian Switzerland – with many lakes among the hills and beechen forests. You will see a lot of breathtaking landscapes on your paths and from the view points. The region is known not only for its rich wild nature but also for cultural heritage that makes it unique in Poland: the cultural group living here have its own regional language, specific food (that blends sweet and sour tastes), traditional dress and the most known embroidery and pottery. During last two days there will be an opportunity to admire the Bay of Puck, which offers well-developed touristic infrastructure with many beaches, historical spots and villages with fishing tradition.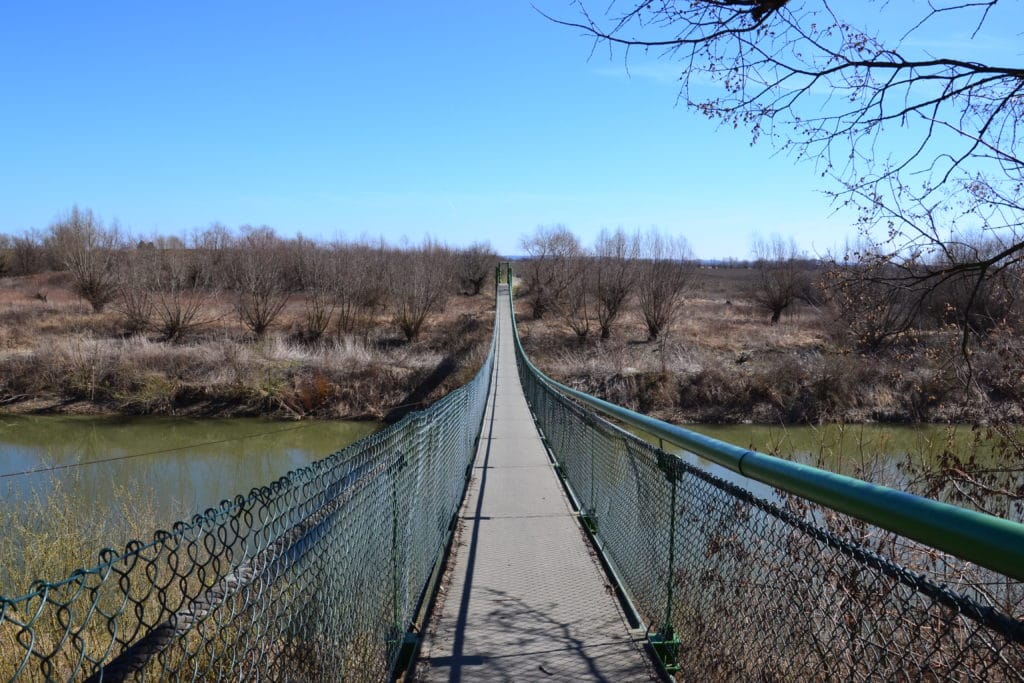 Let discover the most beautiful bike routes of southern Poland located in Przemyśl Land and Roztocze. Enjoy the most popular bike trial in Poland – Green Velo. You will admire countryside landscapes during the trip and visit the places where three cultures and religions: catholic, orthodox and Jewish crossed each other through centuries. We would like to invite you to unforgettable adventure on bikes close to nature and Polish borderline tradition. On the route Cyclist – Friendly Places – restaurants, tourist attractions, tourist information centers and other facilities that have services dedicated to cyclists in their offer will serve you. During the bike trip you will be entertained by numerous attractions: wild nature in landscape and national parks, orthodox churches, historical monuments and architecture of Przemyśl, Zwierzyniec and Zamość, small cosy villages and peaceful corners with views of gentle hills in the countryside. The region of Roztocze has the highest amount of sunny days during the year, so the weather should relishs you on your route.
Ask us for programms of other tours:
Treasures of Podlahia (Białowieża Forest or Narew Marshes)
Along Baltic Cost
Castles and palaces in the Greater Poland,
Contact us for professional and friendly advice!
Write your preffered due date and region, number of participants, information if you need/want a quide – we send you our offer.
About us
We are a small Polish travel company built on our experience in travelling and our love of cycling. We started in 2016 to serve you Polish culture and nature in an active way. We know it to be the best way to visit a lot of beautiful places in a short time. We take care of your entire stay. We have well-checked bike paths, monuments and resting places in high standard around many Polish regions.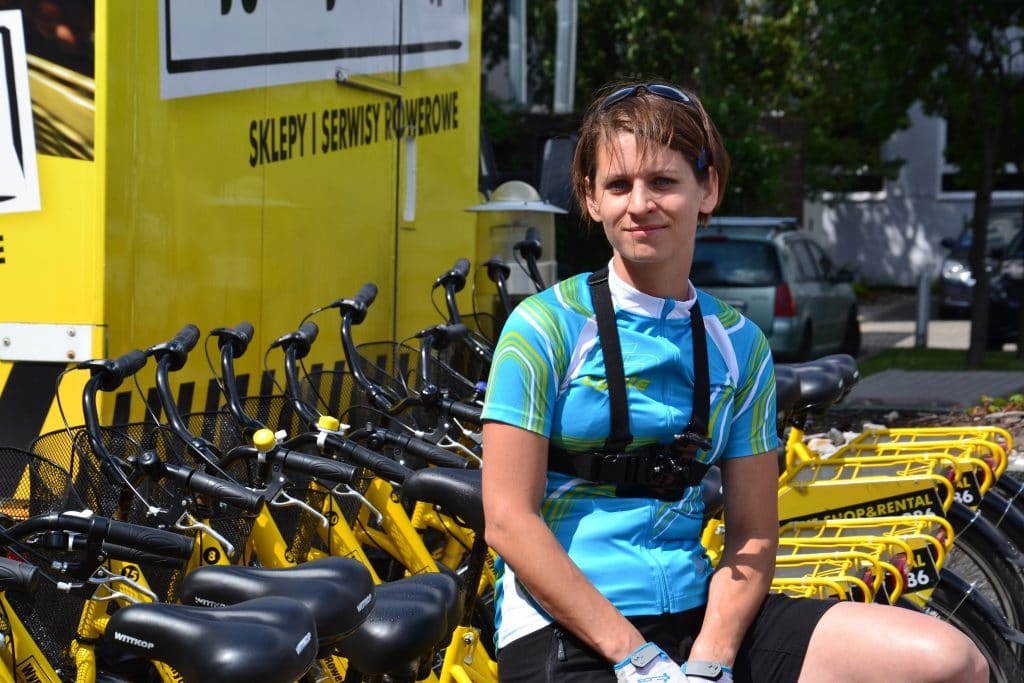 Trust us and enjoy your bike tour!
See the galery from our bike tours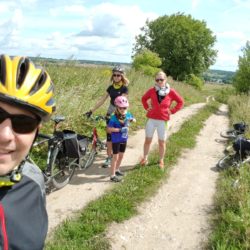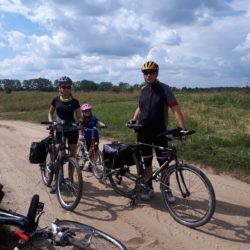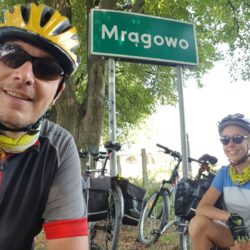 Resized_20180810_105605_4516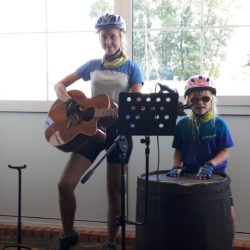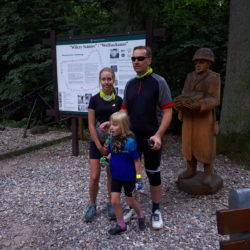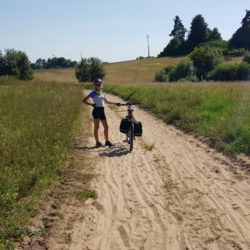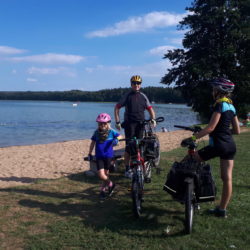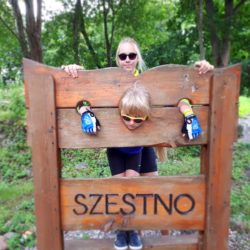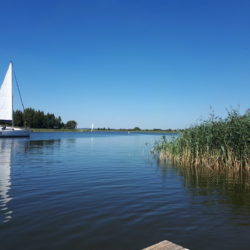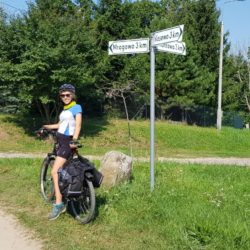 Resized_20180810_103826_9409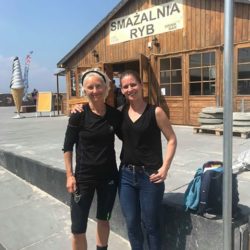 61924344_2402543410020168_4212440190897094656_n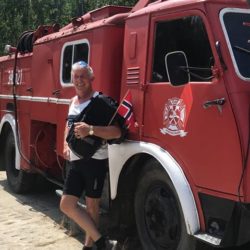 61985218_1111716592347740_4869750232214142976_n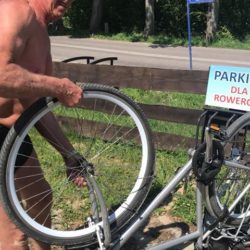 61986806_833121000393981_1341602853893963776_n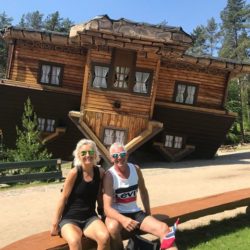 61990808_2359949174329764_366895107359637504_n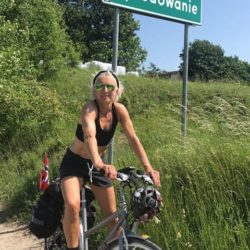 62000974_457363221753745_3055352417689272320_n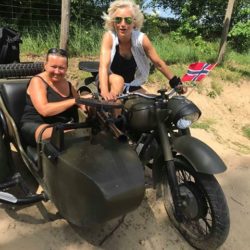 62004657_954706058069810_701141045861154816_n
62120800_550155538849796_8615247587349364736_n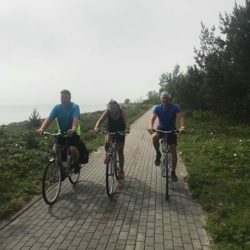 62177900_2462029487416988_9087595167006851072_n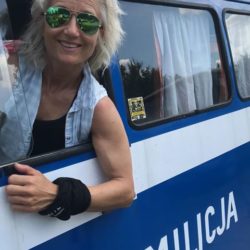 62188860_556950671500982_2380216685840826368_n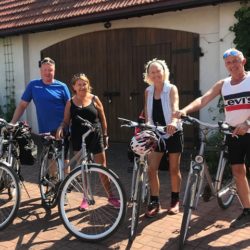 62194685_1056227501432151_6002472269404700672_n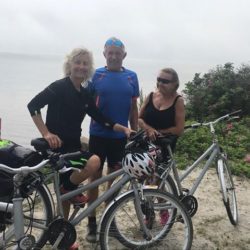 62352494_303567393923993_7316372575649529856_n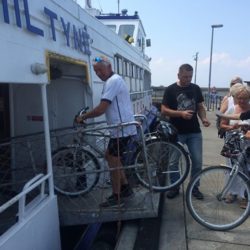 62454500_2279201195494122_3519939790306803712_n
61756828_1465154596973342_7795278085036703744_n