In the interests of the highest quality of our expeditions, our offer includes a number of benefits that will allow you to carefree cycling and comfortable rest. We offer trips of a diverse nature, so that everyone can find something for themselves.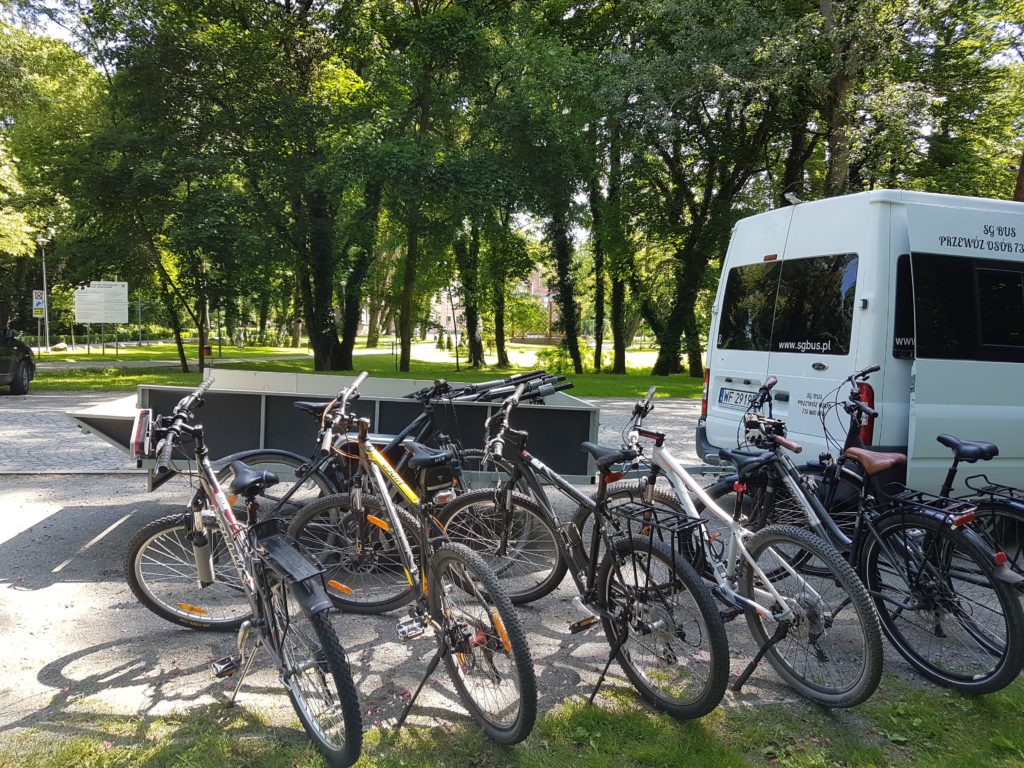 Transportation
Our offer is comprehensive, so as you will not to worry about getting to the place and transporting the equipment. For most trips, we provide pickup of participants from Warsaw or other major Polish cities. Similarly back – you will be taken to where we met. We provide you with a bus that will also take your luggage. Bicycles will go on a trailer adapted to their transport.
Most trips support a belay car with a bicycle trailer that is at our disposal at all times. If the participant cannot go further for various reasons, he will be taken directly to the place of accommodation or to the next attraction
Planned route of the trip – can I do it?
Of course! Everyone will find something for himself. We have the whole day to ride without a hurry! In the descriptions of expeditions we inform you about the difficulty of the route. Everyone who is physically able to spend most of the day riding a bike can be a participant. You don't have to be in a professional condition on our tours – all you have to do is prove your average physical fitness, allowing you to cover 30-65 km a day with breaks. If in doubt, you should consult your physician. Ultimately, everyone participates in the expedition at their own risk.
We offer easy and medium routes and more difficult (more hilly, which means shorter: around 30-40 km per day). If the tour is leaded by a guide the pace of the expedition is set by him followed by the group. On selfguided tours you will have your own pace – than you will get program, maps and GPS marks for each the day of the trip.
In addition, if possible, we planned alternative route options on a given day of the trip. Expedition with a pilot will take place on the most optimal route, adapted to the capabilities of each participant.
Longer routes – over 65 km – are waiting for those who are hungry for impressions and those who are willing for longer escapades.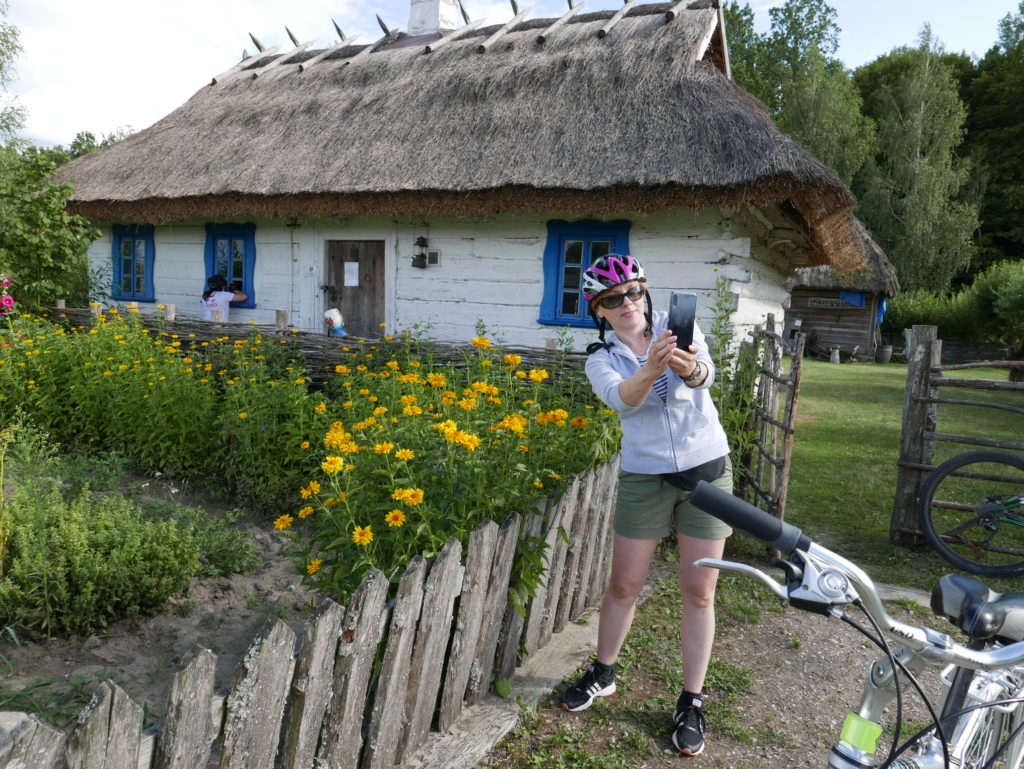 Sightseeing and additional attractions
Our trips have been planned to derive as much as possible from the richness of nature, culture and history of the regions. The routes we propose lead along the picturesque meandering most beautiful Polish rivers, lakes, through forests of the national and landscape parks.
To the unforgettable views on route we add the offer of places worth seeing: traditional Polish courts, palaces, castles and fortresses as well as charming towns full of traces of different cultures crossing on Polish lands.
You will meet a history and people who, through their passion and commitment, create unforgettable places and offer us unique attractions. Each of our expeditions has its own leitmotif, and program variations have been carefully selected according to it.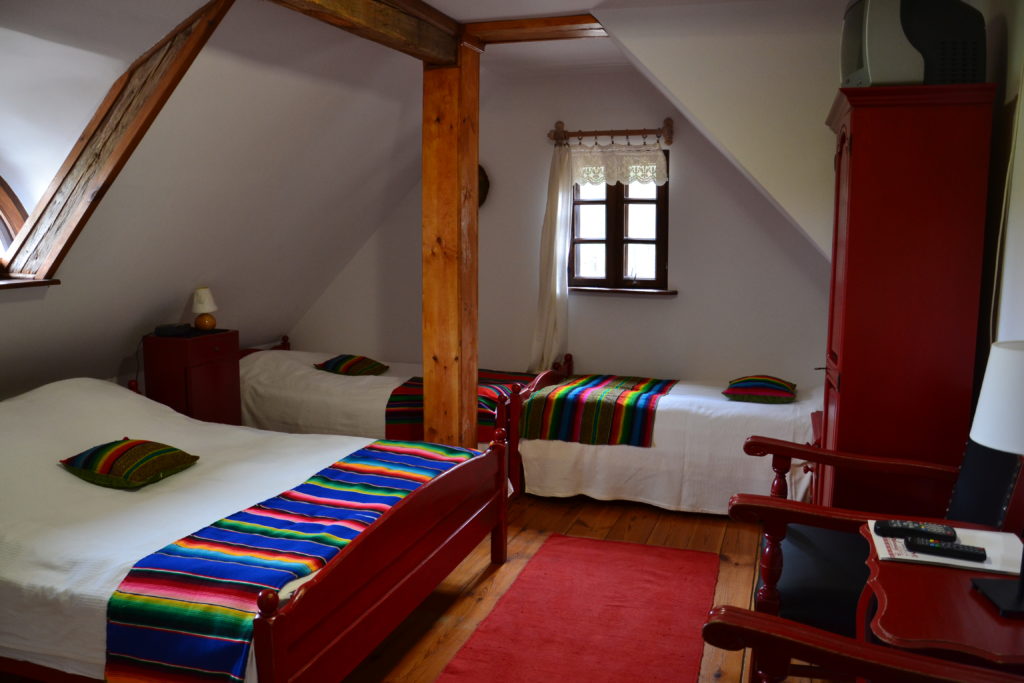 Accommodation
We cherrypick only in unusual and exceptional places. Sometimes they are created by history, always by people with passion. Those places will take you back in time, bring you relief. They seduce you of simplicity or panache, certainly by the climate to which you want come back…
Carefully selected agritourism farms, guesthouses and hotels of a high standard will complement the charms of cycling. They will enjoy not only the beautiful location, interesting architecture, but above all they will allow you to relax in comfortable rooms with bathrooms, sometimes also with a wellness zone.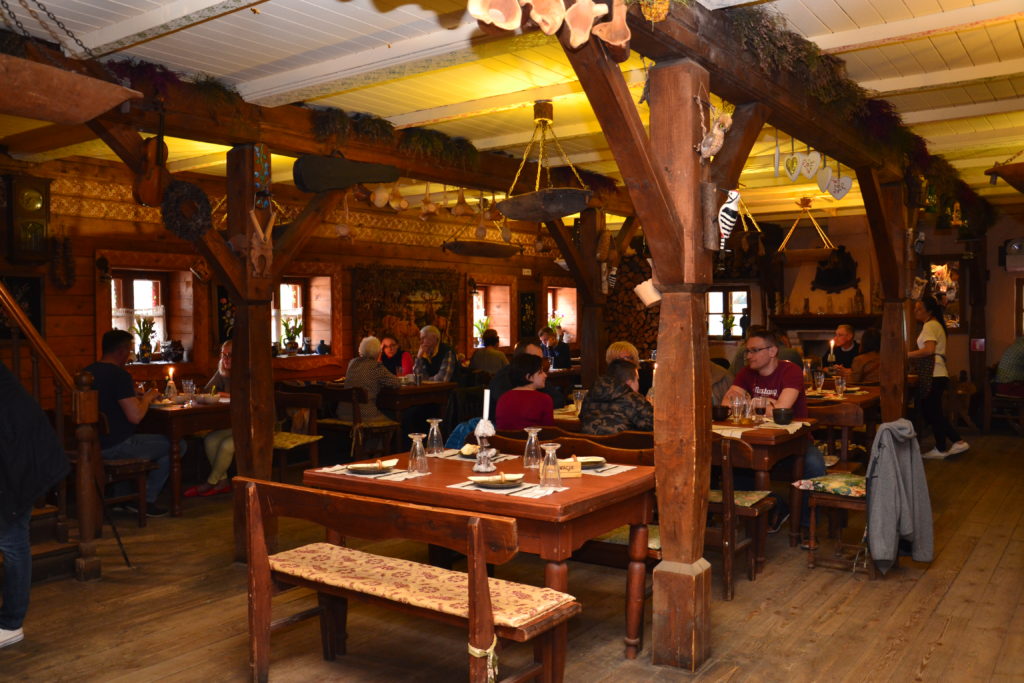 Meals
On most trips we propose two meals a day. The highest quality of the regional food was the criterion for the selection of accomadation places. You will be able to taste cuisine specialties based on traditional recipes or delicious original dishes of the hosts. Served dishes are often prepared from own products, produced on site or from nearby farms. We are also able to fulfill your special dietary wishes.
The detailed scope of services you will find in the description of each trip.
Our expeditions can be leads by a guide, who will care of you during the trip, as well as ensures the proper course of the expedition.
You can also choose a selfguided tour. Than you will get a materials about a rout: maps, paper guide, GPS marks, and all other necessary information about your trip.
The trip price also includes insurance, about you can read more about here.
For an additional fee you can: