Bike tour to Kashubia region known as Kashubian Switzerland – with many lakes among the hills and beechen forests. On your paths and from the viewpoints you will see a lot of breathtaking landscapes. During the trip you will visit not only the most popular places in region like Kościerzyna, Kartuzy, Wejherowo, but also more cameral and cosy nooks of the region.
The region is known not only for its rich wild nature but also for cultural heritage that makes it unique in Poland: the cultural group living here have its own language, specific food (that blends sweet and sour tastes), traditional dress and the most known embroidery and pottery.
During last two days there will be an opportunity to admire the Bay of Puck, which offers well-developed touristic infrastructure with many beaches, historical spots and villages with fishing tradition. You will finish your adventur in Gdańsk, visiting the most popular city spots.
Profile of the bike tour: easy/medium
Road surface: asphalt 60% of the tour, dirt roads
elevation: 3 days – not very long and steep climbs, 3 days – flat
daily distance approx. 30 – 65 km
whole distance of the bike tour approximately: 300 km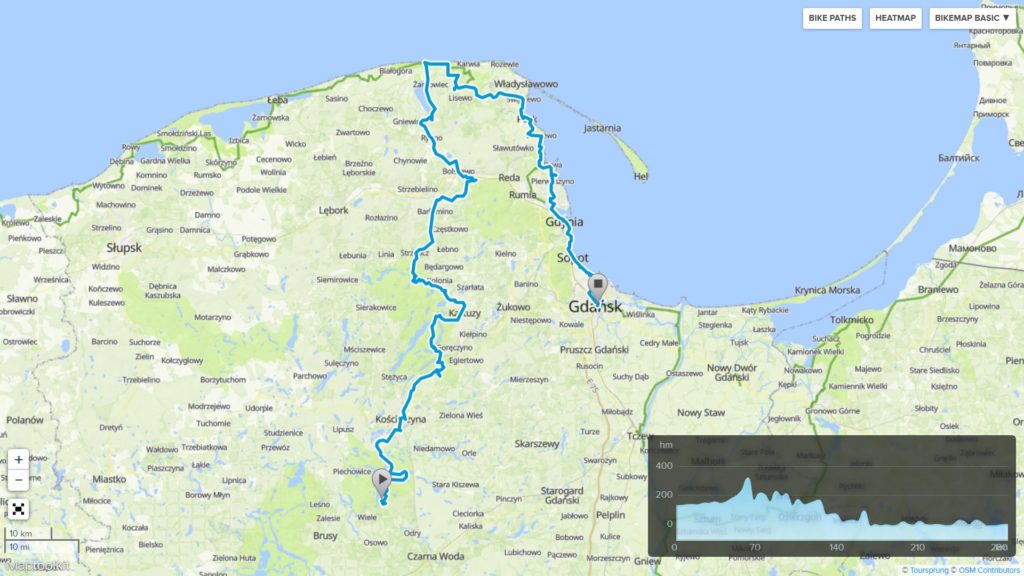 Attractions and programme of the bike tour:
Day 1 Gdańsk – Grzybowski Młyn
Transfer from airport or hotel in Gdańsk to hotel in Grzybowski Młyn with bikes
Day 2 Grzybowski Młyn – Wdzydze –  Grzybowski Młyn (distance approx. 50 km)
Bike trip around Wdzydzkie Lake – Kashubian Ethnographic Park in Wdzydze Kiszewskie – wooden architecture and culture of Kashubia and Kociewie region from XVII to XX century;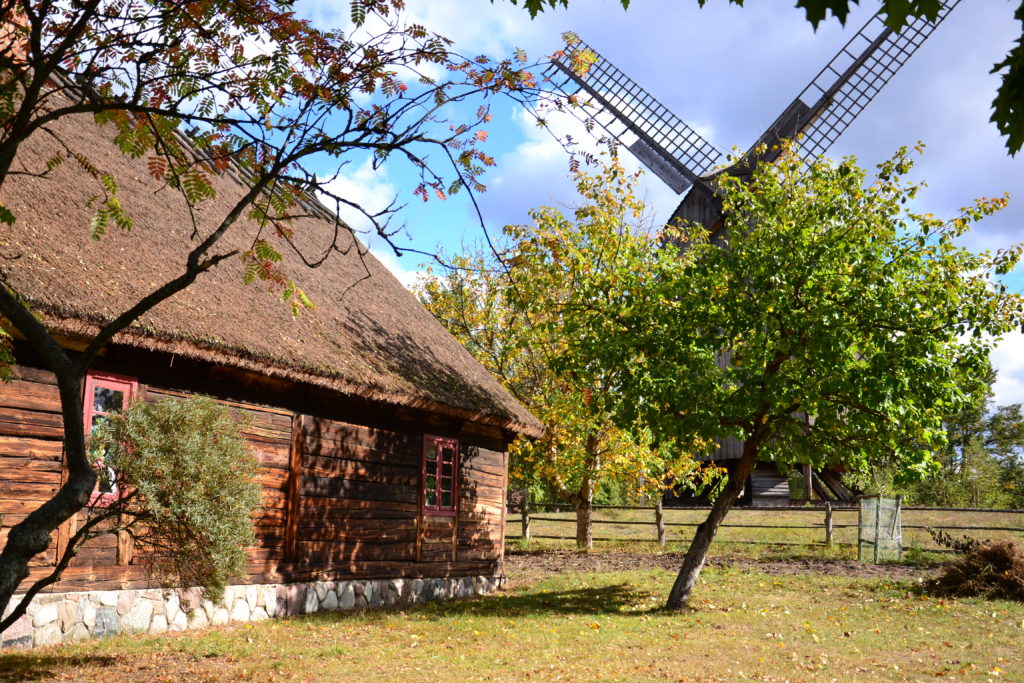 Breathtaking view point on the so called "Kashubian Sea" – the cross of lakes of Wdzydze in Wdzydze Landscape Park
Day 3 Grzybowski Młyn – Ostrzyce (distance approx. 40 km)
Kościerzyna – Museum of Accordion, Railway Museum
Sikorzyno – house of Józef Wybicki – author of the Anthem of Poland – family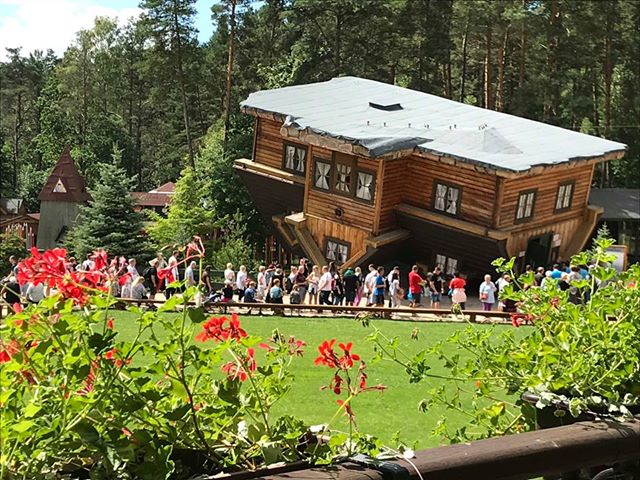 Regional Center of Promotion in Szymbak – Kashubian alphabet, the longest board in the world, upside-down house, reconstructed room of torture of many Poles exiled to Siberia;
Wieżyca hill – 329 meters above sea level, view point – the highest peak of central and northern Poland;
Day 4 Ostrzyce (distance approx. 15 km)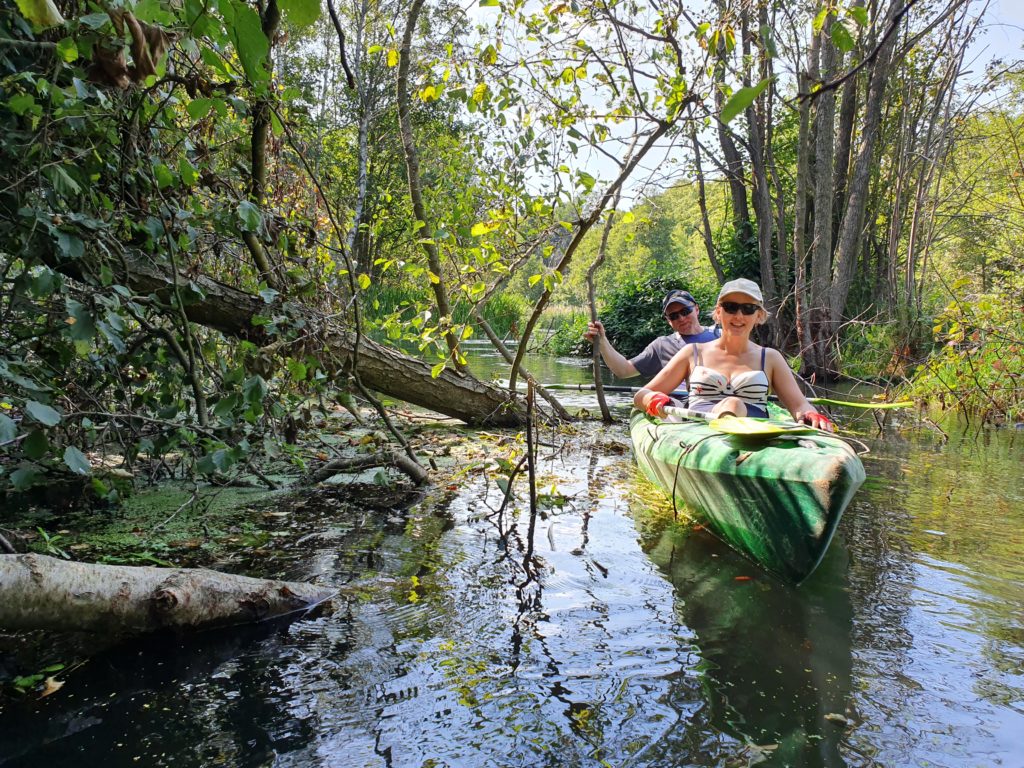 Kayaking on Radunia River
Day 5 Ostrzyce – Luzino (distance approx. 60 km)
Kartuzy – second of the capital city of Kashubia, political, cultural and economic heart of region;
Chmielno village called "the little pearl of Kashubia" because of the beautiful location between lakes and forests; Workhop of the Necel family and museum of Kashubian pottery;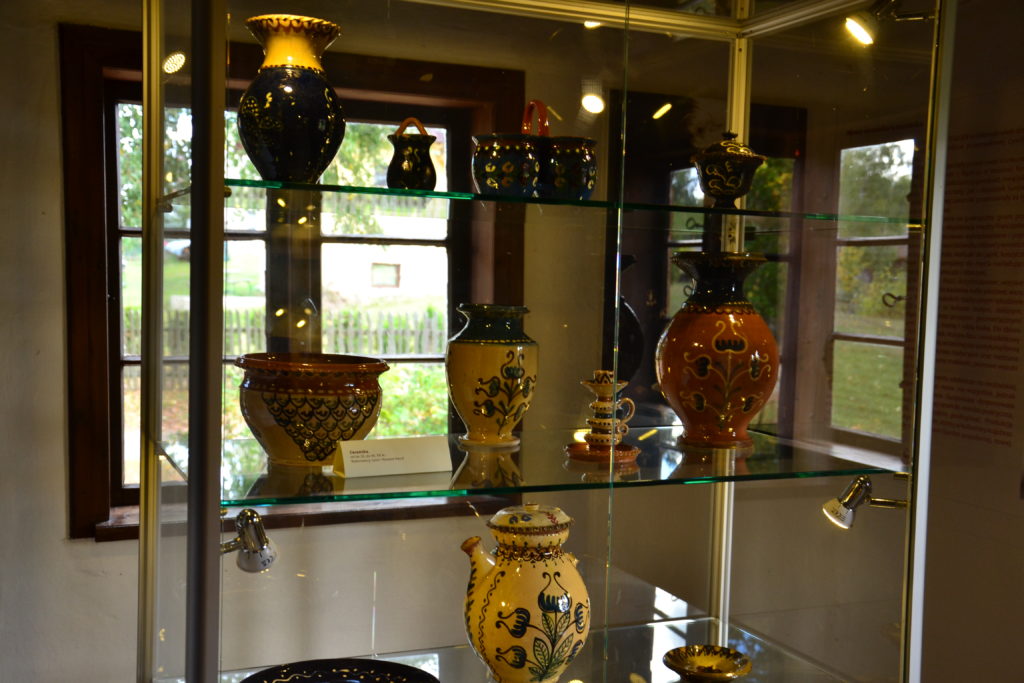 Collegiate in Kartuzy – monastery of the Carthusian Order (strict and austere rules) with a unique roof shaped like a coffin lid settled in 1382;
Park of Miniatures – meticulously made models of objects (made in one scale 25 times smaller than orginals) from the region of Kashuby Poland and the rest of the world, including Statue of Liberty, Wall of China, the White House, the Sphinx, the Leaning Tower of Pisa.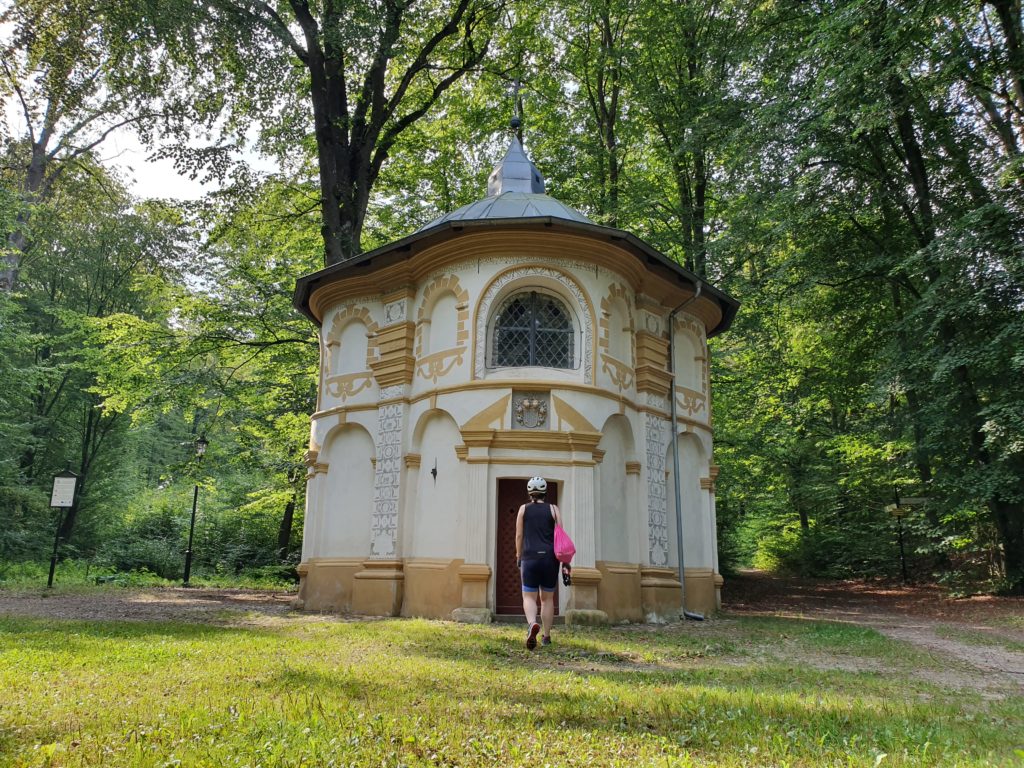 Day 6 Luzino – Karwia (distance approx. 65 km)
Wejherowo – one of the biggest calvary church in Poland, situated on the hills, named the Kashubian Jerusalem – spiritual capital of Kashubia;
View point "Kashubia eye" – the view on Żarnowieckie Lake with hydro plant;
Dębki – the most beautiful beach in this part of Baltic Cost with the estuary of Piaśnica River
Day 7 Karwia – Mechelinki (distance approx. ok. 50 km)
Krokowa town – a magnificent palace of 18th century of the Krokowski family with a museum of the history of the family;
Northern Kashubia Bicycle Trail built on a disused railway line with some beautiful palaces and castle on a route;
Puck – market square with townhouses and the neo-Gothic town hall, the Gothic parish church, modern fishing port and marina;
Jan III Sobieski Palace in Rzucewo
Day 8 Mechelinki – Gdańsk (distance approx. ok. 50 km)
Bike promenade along the Gdańska Bay
Gdynia – 'Dar Pomorza' – one of the most beautifully preserved ships in the world
Kępa Redłowska – a landscape reserve preserves natural beech forests on the cliff in Bay of Gdańsk. It is one of the more beautiful parts of the Coastal area. From it, visitors can find marvellous views of Gdynia.

Sopot – the pier in Sopot, exclusive Grand Hotel from 1928
Gdańsk – the longest block of flats in Poland – 860 meters, characterised by its length and wavy shape. This type of building was built in Poland in the late 1960s and 1970s
Promenade along the sea cost in Brzeźno
The lighthouse in Brzeźno
Fortress Wisłoujście – an historic fortress located by an old estuary of the river Vistula, flowing into the Bay of Gdańsk
Stadium Energa Gdańsk
Day 9 Gdańsk sigthseeing on bike or walk (distance approx. ok. 10 km)
European Solidarity Centre in Gdańsk – a museum and library in Gdańsk, Poland, devoted to the history of Solidarity, the Polish trade union and civil resistance movement, and other opposition movements of Communist Eastern Europe
Museum of the Second World War in Gdańsk – is the newest and most modern museum in the city, built with amazing panache. The exhibitions shows the greatest armed conflict in the international context.

Długie Pobrzeże – lively promenade on the Motława coast with Old Crane Gate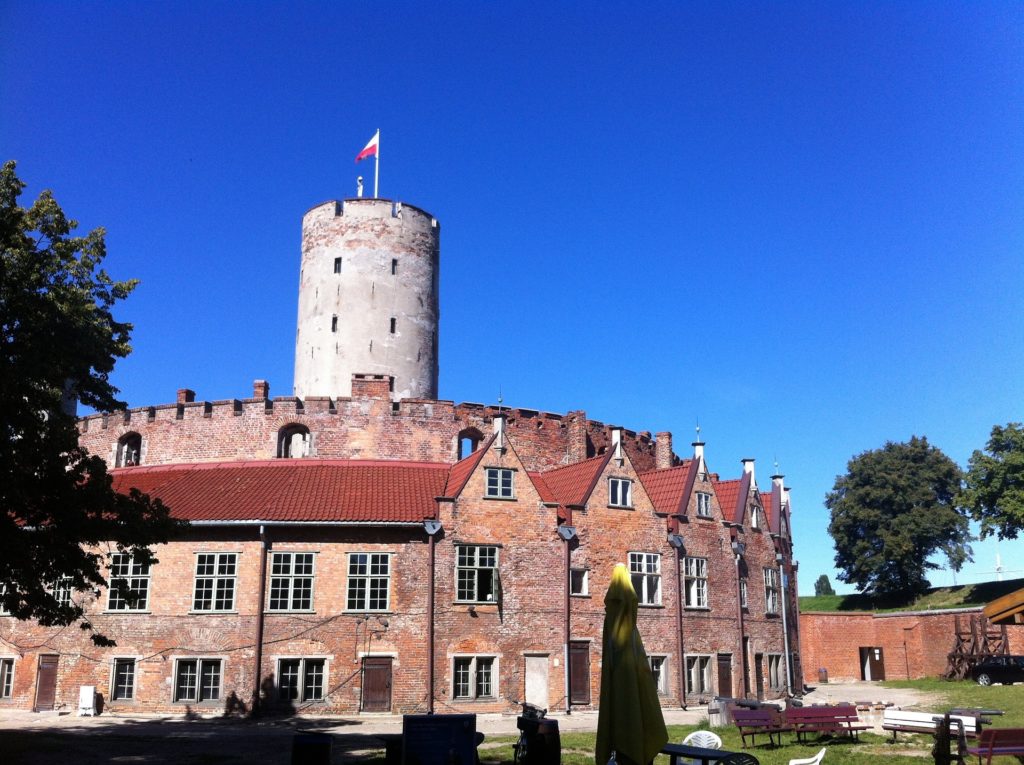 Mariacka Street – treasury of the history of Gdańsk architecture and amber
Basilica of the Assumption of the Blessed Virgin Mary – Europe's largest temple built of bricks and a great example of Gothic art
King's Road – Long Market Street – the most representative street of the city with the Neptune fountain and richly decorated houses
Artus Court – former business and social center of influential burghers from XIV century


The offer includes (basic):
comfortable accommodation for 8 nights in the hotels and pensions (2-3-stars) double rooms with bathroom

8 breakfasts

kayaking (4-5 h)


luggage transportation between hotels;

travel insurance;

maps and information about interesting places to visit for each day;

transfer from the airport or hotel in Gdańsk to the first hotel (Grzybowski Młyn) on route, with the bikes
The taste of comfort and adventure!
Prices (1 person in double room)
Group 2-3 participants: from 3.200 PLN/person
Group 4-5 participants: from 2.900 PLN/person
Group 6-8 participants: from 2.600 PLN/person
Prices for more participants & organized groups – ask us
Final price varies depending on the dates and hotels availability.
Surcharges
rental of bike, helmet, bicycle pump and repair kits – 480 PLN/9 days/person

single room – 495 PLN/9 days/person

dinners – 350 PLN/9 days/person

GPS device with GPS tracks – 350 PLN/9 days + 500 PLN deposit

additional accommodation in Gdańsk before the trip 200 PLN/night/person in double room, 350 PLN/night/person in single room

guide in Gdańsk (up to 4 h) – 450 PLN/group
In the comments field, please enter the proposed trip date and number of people. At your request, we can modify the route and scope of services – this need should also be described in the comments field.
Promotional materials do not constitute an offer within the meaning of art. 66 of the Civil Code.