The land of the Great Masurian Lakes is not only the world of sailors, but is also a paradise for cyclists and "must be" on the cycling map of Poland. Beautiful yachts can be admired in the light of morning sun from comfortable resorts located on the shores of the lake.
We invite you for a bicycle journey among the forests and lakes to the sailing villages – Sztynort, Giżycko, Mikolajki and Ruciane-Nida, which cannot be missed on the Masurian routes. You will also enjoy less known and cozy nooks of the lakes Bełdany and Śniardwy, Jagodne, Mamry and beautiful Krutynia river. On the route there is a lot of attractions such as: Boyen Fortress, wild horses and crossing a lake with a rope ferry and many others activities.
For a sake of your comfort and safety, the routes we propose lead along quiet roads with low traffic or on bicycle routes where traffic is completely off. During the trip your legs will take some rest – it will be an occasion to admire Masurian region from a water perspective. On a one-day kayaking trip you will enjoy one of the most beautiful river of Poland and Masuria – Krutynia.
After cycling we offer you relaxation in carefully selected guesthouses and two- and three-star hotels. Some are located in sailing towns that provide additional attractions, others are located away from resorts. Most of them are situated on the shores of lakes to enjoy summer swiming. Some of the hotels provide access to the SPA zone.
Attractions and programme of the bike tour: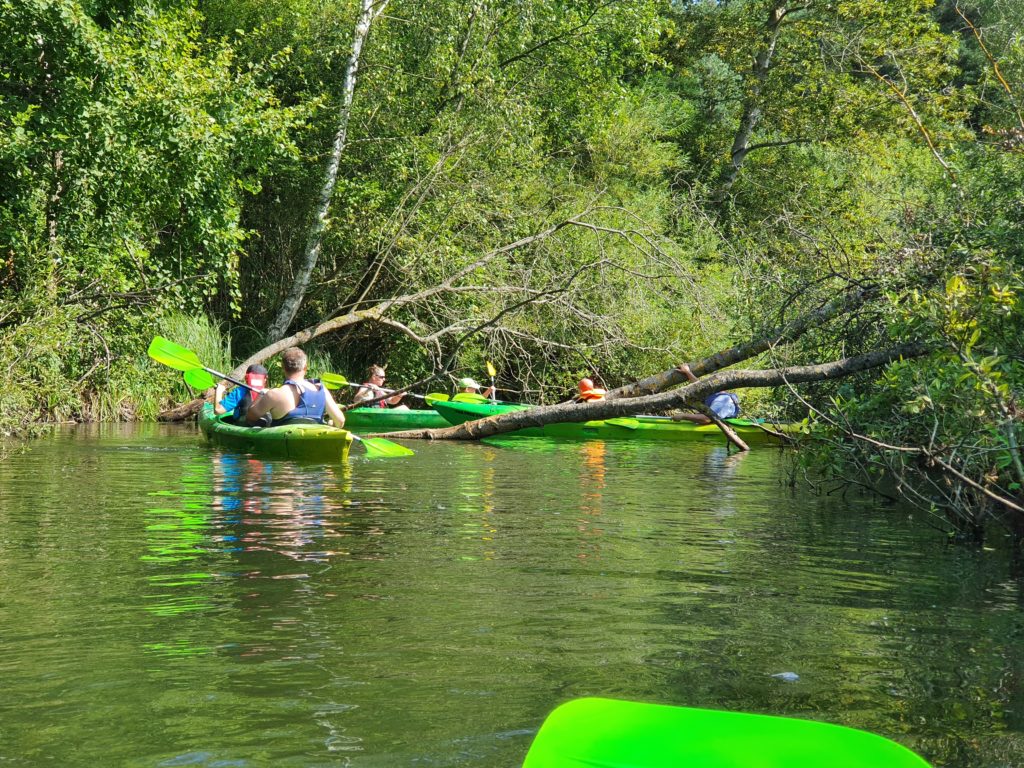 Day 1: Warsaw – Krutyń
Transfer from Warsaw to Krutyń
Day 2: Krutyń – Ukta – Krutyń
Kayaking on Krutynia River (approx. 4 hours, 14 km)
– richly diverse river, considered as one of the most beautiful canoeing
routes in Europe
Day 3: Krutyń – Ruciane Nida (distance: approx. 45 km)
Krutyń – Natural History Museum of the Masurian Landscape Park
Kadzidłowo – Wildlife Park
Wojnowo Orthodox Monastery from 1847 and old orthodox church
Piska Forest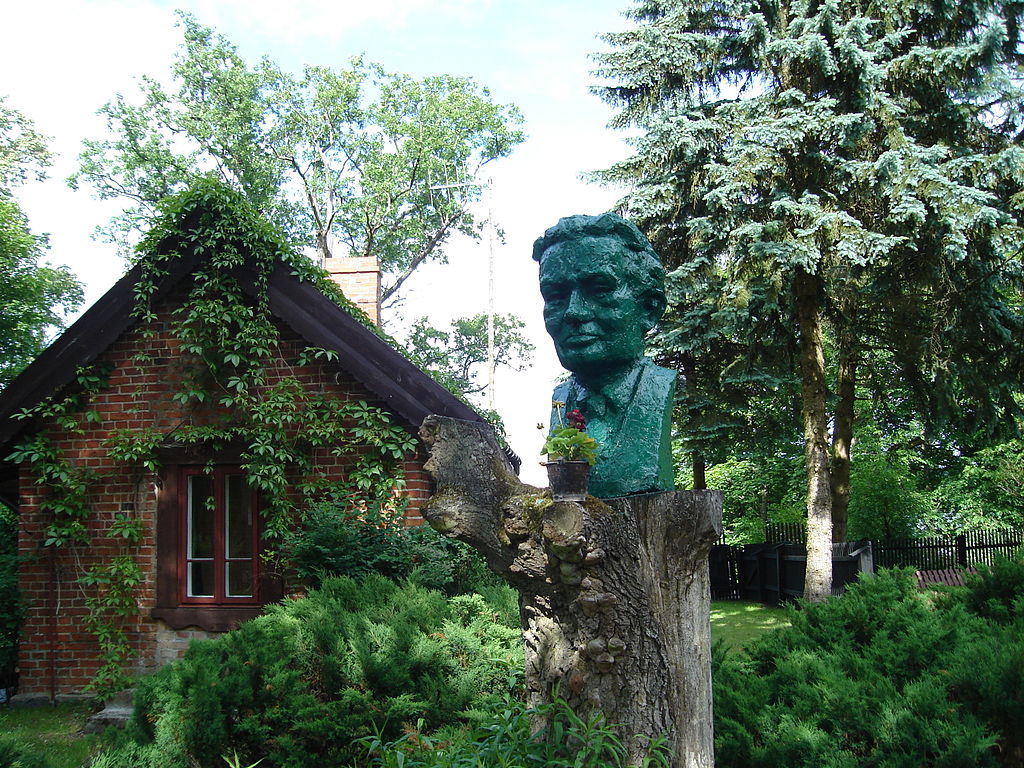 Pranie – Museum of Polish poet K. I. Gałczyński
Day 4: Ruciane-Nida – Mikołajki (distance: approx. 35 km)
Lock Guzianka – a gate to Greate Masurian Lakes
Popielno – a scientific breeding station of Tarpan horses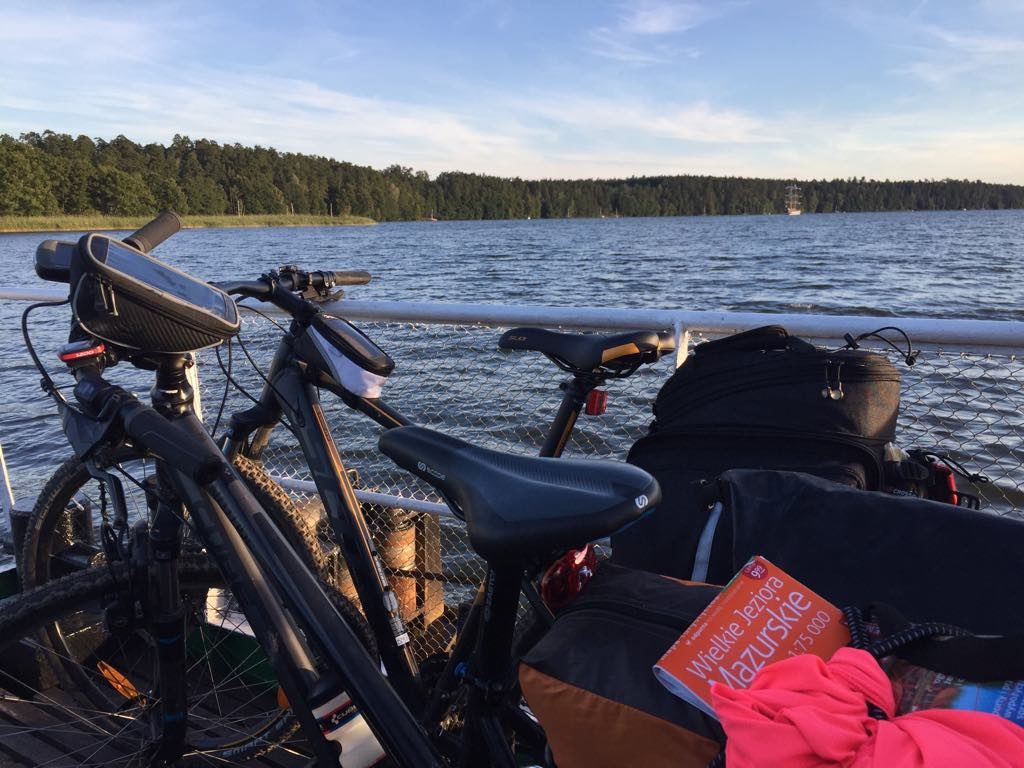 Rope ferry on the Bełdany Lake;
Łukajno Reserve and the viewpoint on Łukajno and Śniardwy Lakes
Sightseeing in Mikołajki;
Day 5 Mikołajki – Ryn – Giżycko (distance: approx. 45 km)
Ryn – Castel of German Teutonic Knights and marina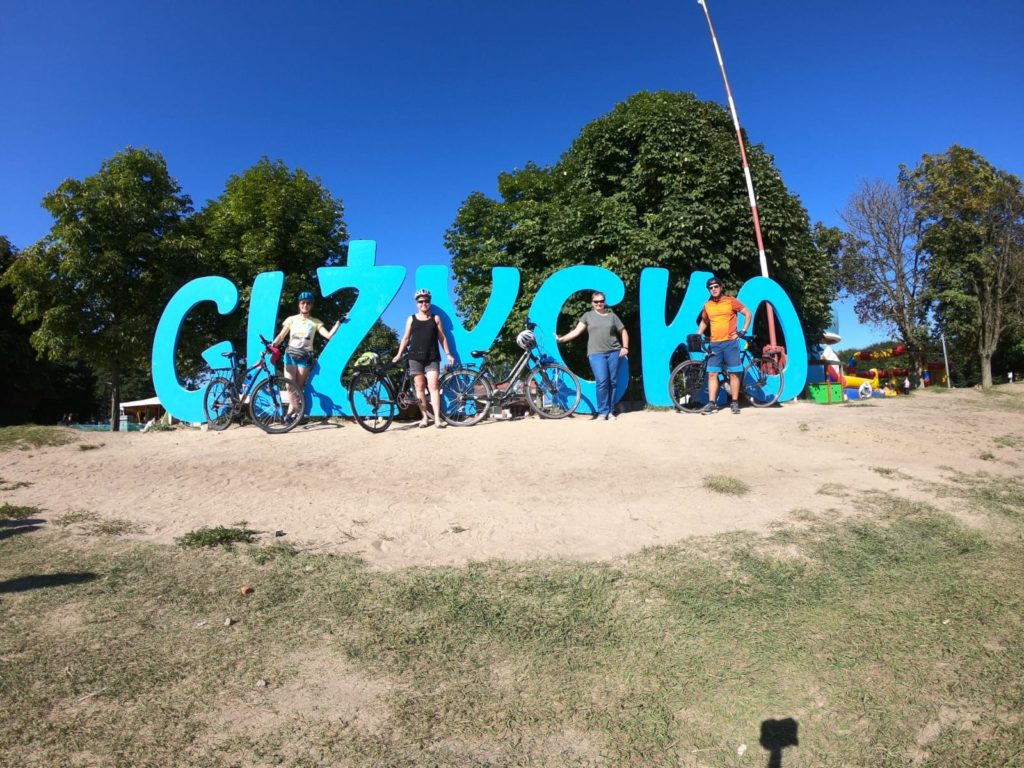 Giżycko – water tower, Boyen Fortress, swing-bridge from XIX century
Day 6 Giżycko – Kietlice (distance: approx. ok. 40 km)
Sztynort – Lehndorff Palace and Mauzoleum
Sztynorcki Bridge on Kirsajty Lake
Hochwald – Himmler's headquarters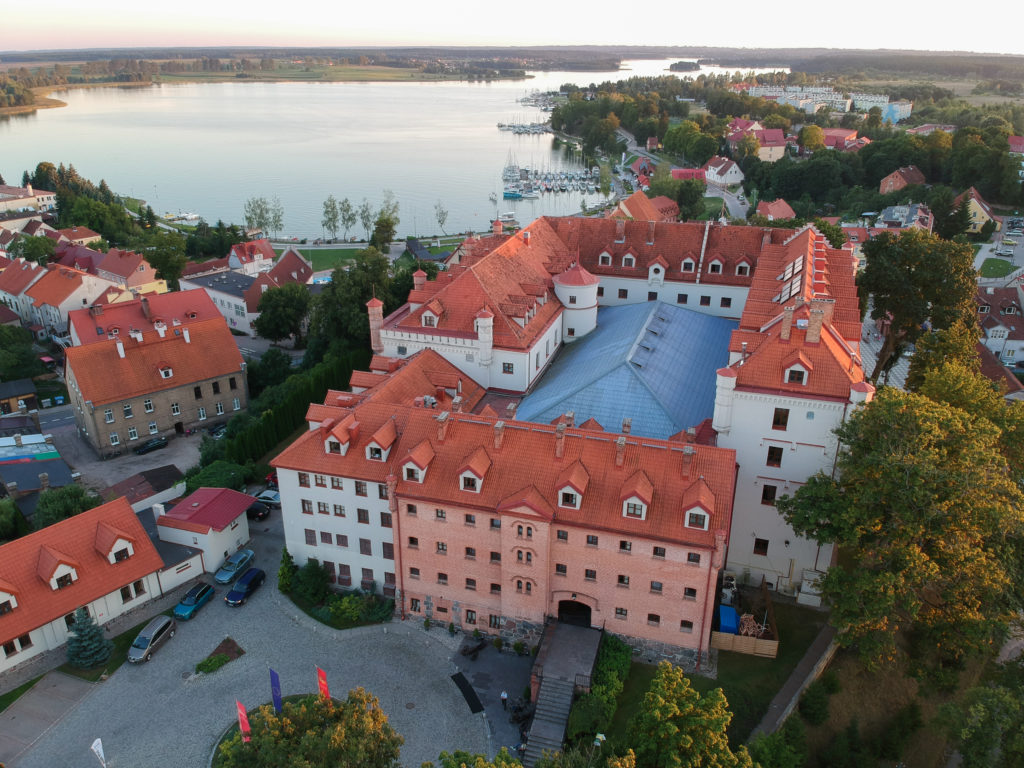 Mamerki – Headquarters of the German Land Forces
Day 7 Sztynort – Kętrzyn  (distance: approx. 30 km)
"Wolfschanze" – Hitler headquarter
Castel of German Teutonic Knights in Kętrzyn
Day 8 Kętrzyn – Mrągowo (distance: approx. 35 km)
Lipka – Marian shrine – Baroque Church from the VII century.
Szestno – ruins of castel German Teutonic Knights
Sightseeing in Mrągowo
Day 9 Mrągowo – Warsaw
Transfer do Warsaw after breakfast or optionally after lunch
Warsaw by bike – sightseeing with a guide (optionally)
Profile of the bike tour: easy/medium
Road surface: asphalt roads 60% of the tour, the rest – dirt roads
Daily distance: approx. 30 – 45 km
Whole distance of the bike tour: approximately 220 km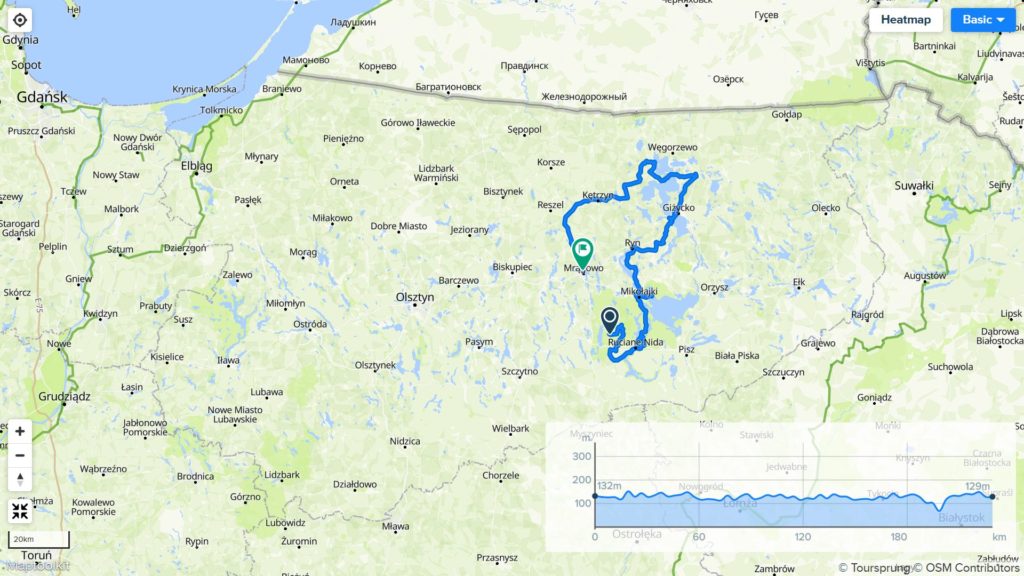 The offer includes (basic):
comfortable accommodation for 8 nights in 2-3-stars hotels and B&Bs in double rooms with bathrooms

8 breakfasts

transfer with the bikes from the airport or hotel in Warsaw to the first hotel (Krutyń) and back after the tour to Warsaw

luggage transfers between hotels;

kayaking;

travel insurance;

maps, GPS tracks and information about interesting places to visit for each day;

whole day hotline in case of emergency
The taste of comfort and adventure!
Prices (1 person in double room)
Group 2-3 participants: from 4.060 PLN

Group 4-5 participants: from 3.800 PLN

Group 6-8 participants: from 3.600 PLN

Prices for more participants & organized groups – ask us
Final price varies depending on the dates and hotels availability.
Surcharges
rental of bike, helmet, bicycle pump and repair kits – 400 PLN/9 days/person+500 PLN deposit/bike


single room – 600 PLN/8 days/person

dinners – 400 PLN/8 days/person

GPS device with GPS tracks – 150 PLN/9 days + 500 PLN deposit

additional accommodation in Warsaw before and after the trip 170 PLN/night/person in double room, 250 PLN /night/person in single room

guide in Warsaw (up to 4 h) – 400 PLN/group
In the comments field, please enter the proposed trip date and number of people. At your request, we can modify the route and scope of services – this need should also be described in the comments field.
Promotional materials do not constitute an offer within the meaning of art. 66 of the Civil Code.