Let's discover the most beautiful bike routes of southern Poland located in Przemyśl Land and Roztocze. Enjoy the most popular bike trial in Poland – Green Velo. You will admire countryside landscapes during the trip and visit the places where three cultures and religions: catholic, orthodox and Jewish crossed each other through centuries. We would like to invite you to unforgettable adventure on bikes close to nature and Polish borderline tradition. On the route Cyclist Friendly Places – restaurants, tourist attractions, tourist information centers and other facilities that have services dedicated to cyclists in their offer – will serve you. The trial is very well and consonantly marked, so you will recognize the way easily.

During the bike trip you will be entertained by numerous attractions: wild nature in landscape and national parks, orthodox churches, historical monuments and architecture of Przemyśl, Zwierzyniec and Zamość, small cosy villages and peaceful corners with views of gentle hills in the countryside. The region of Roztocze has the highest amount of sunny days during the year, so the weather should aid you on your route.

The comfortable hotels and pensions were chosen for your evening rest. Some of them are modern, some will delight you with their location. There will also be an opportunity to try some typical borderline specialities. Let's taste Poland on bike!
Profile of the bike tour: easy/medium
Road surface: asphalt roads 60% of the tour, the rest – dirt roads
Daily distance: approx. 30 – 55 km,
Whole distance of the bike tour: approx. 250 km
Attractions and programme of the bike tour: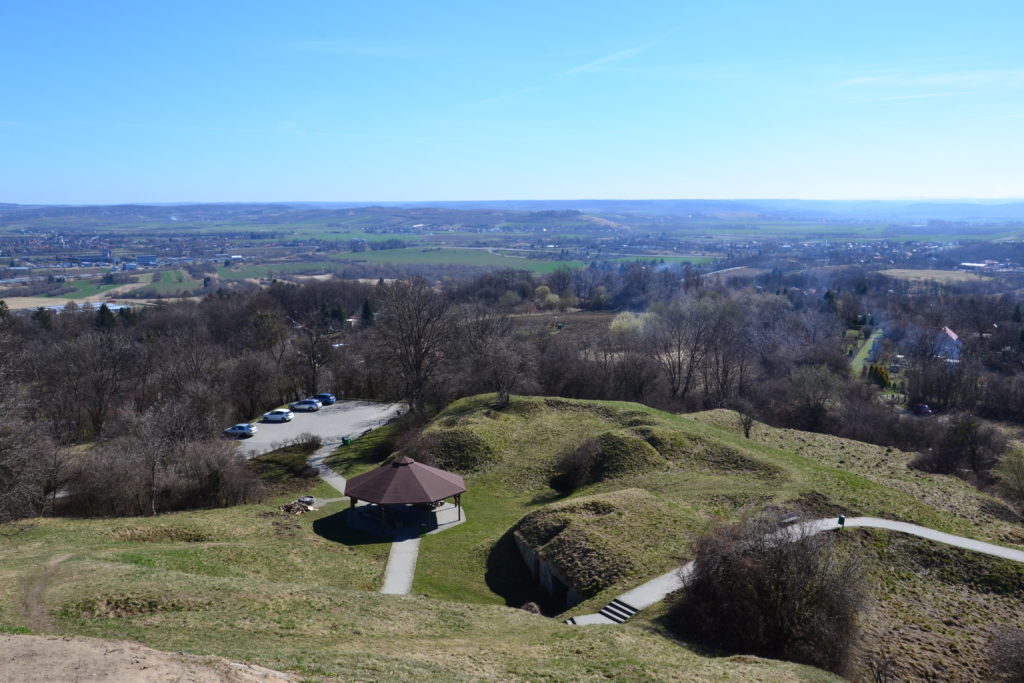 Day 1 Cracow – Przemyśl
Transfer with bikes from Cracov to Przemyśl
Sightseeing in Przemyśl on bikes (Kazimierz Castle, Tatarski Mound, Fortrees, Old Town)
Day 2 Przemyśl – Korczowa (approx. 45 km)
Bolestraszyce – Arboretum And Forts Of The Przemyśl Fortress
Chotyniec – Orthodox Church Of Nativity Of The Mother Of God from 1615. It is included on the UNESCO World Heritage Site

Day 3 Korczowa – Horyniec (approx. 50 km)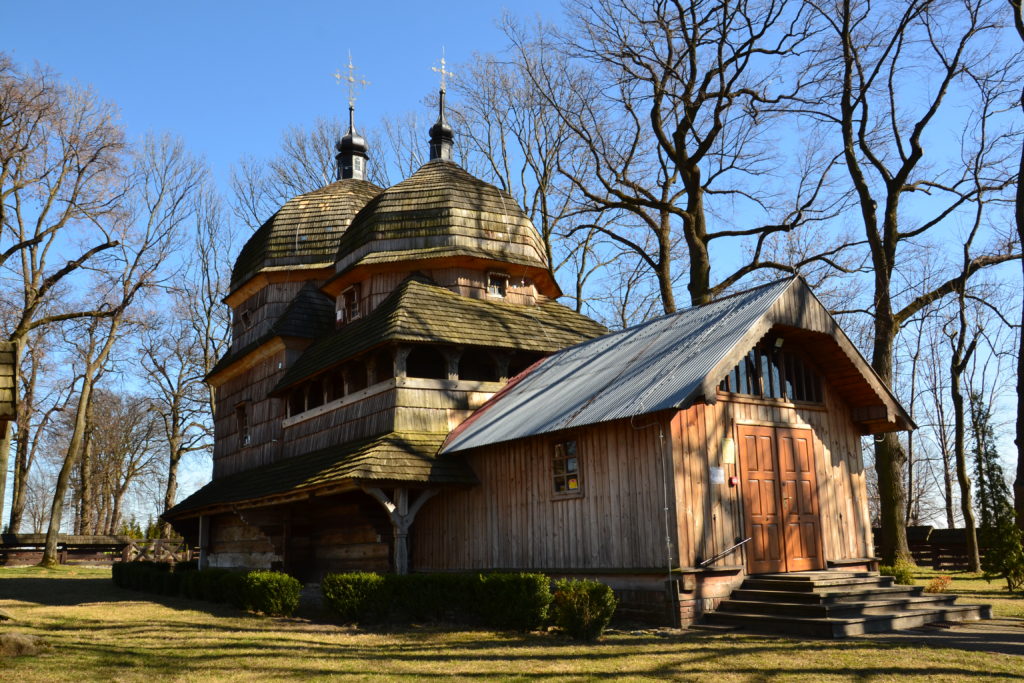 Wielkie Oczy ('Great Eyes') – The Greek Catholic Orthodox church of St. Nicholas from 1925

Radruż – Orthodox Church Of St Paraskevi included on the UNESCO World Heritage Site, built in 16th century
Horyniec-Zdrój – Health resort
Day 4 Horyniec – Paary (approx.  30 km) South Roztocze Region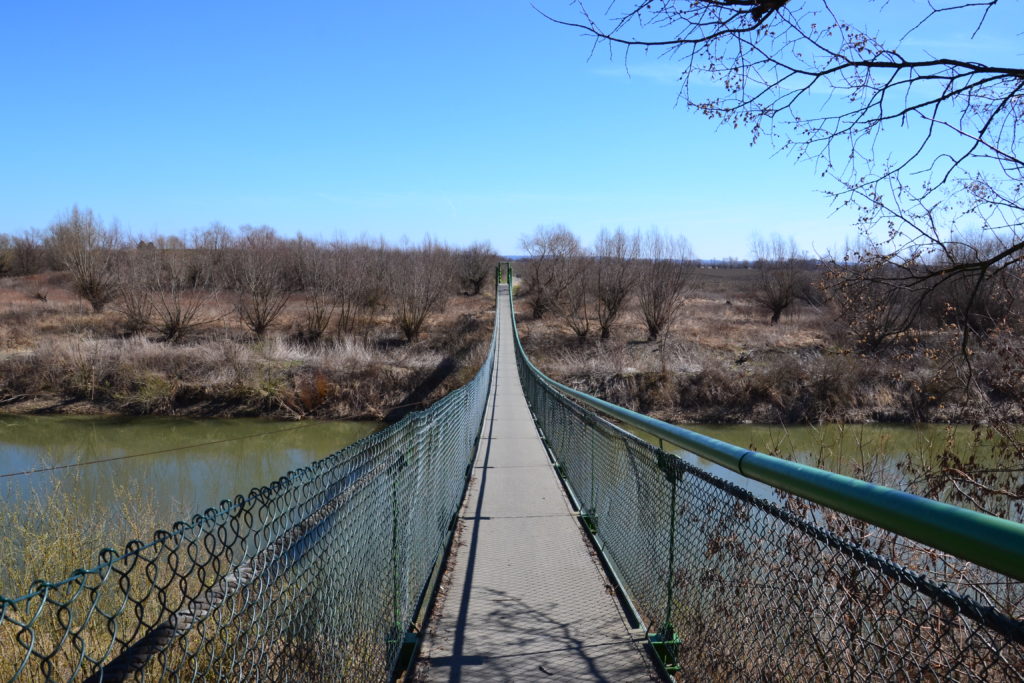 Holy Virgin Mary Chapel in Nowiny Horynieckie
Huta-Złomy – Springs of Tanew River Reserve
Narol – Łoś family Palace from the 19th century
Day 5 Paary – Zwierzyniec (approx. 55 km) Central Roztocze Region
Sough on the Tanwia River, Solska Primeval Forest
Józefów – quarry and view point, market square
Roztocze National Park
Florianka – Forest House and breeding of the tarpan (wild) horses
Echo Ponds – swimming resort
Zwierzyniec – Zamoyski Family Fee Tail, church on the water, Zamoyski's brewery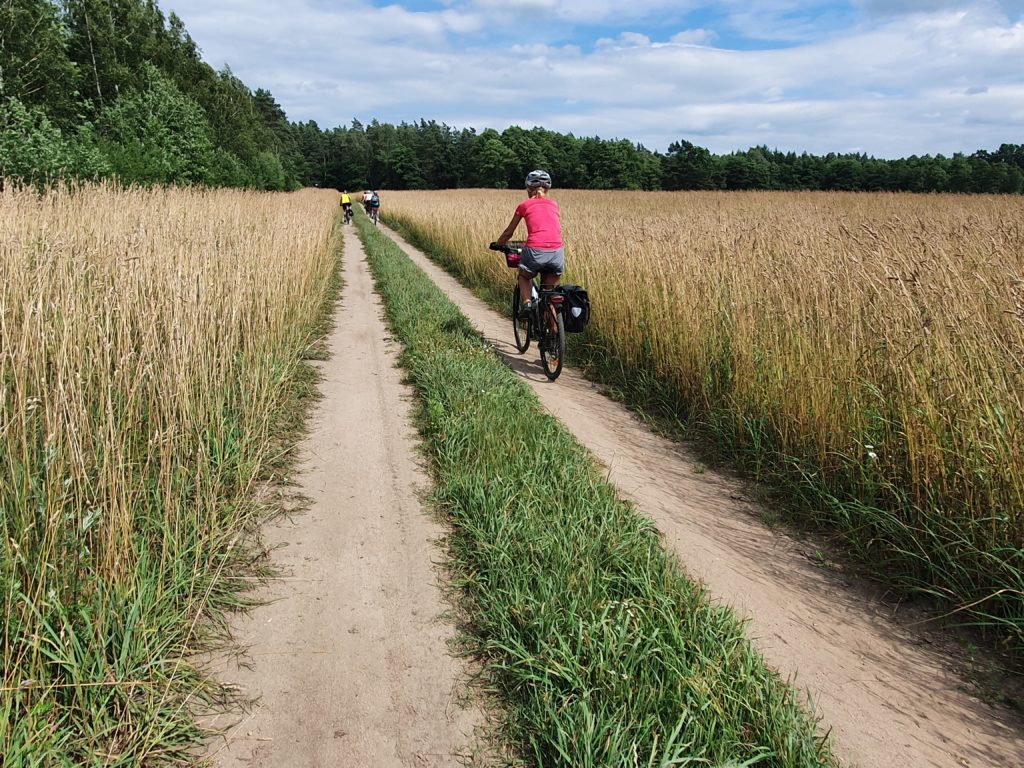 Day 6 Zwierzyniec
Option 1 Kayaking along scenic Wieprz river approx. 4 h (extra paid)
Option 2 Bikeing: Zwierzyniec – Szczebrzeszyn – Kawęczynek – Zwierzyniec, through the gorges in beech forest (approx. 35 km)
Day 7 Zwierzyniec – Zamość (approx. ok. 30 km)
Guciów – open air museum and inn
Sightseeing in Zamość (Old Town: Cathedral and the Zamoyski Mausoleum, Fortress, market and town hall)
Day 8 Zamość – Cracow
Transfer to Cracow/Warsaw
Optionally sightseeing in Crocow/Warsaw (extra paid)
The offer includes (basic):
comfortable accommodation for 7 nights in the hotels and pensions (2-3-stars), double rooms with bathroom

7 breakfasts

luggage transportation between hotels;

transfer by bus with bikes from Cracow to Przemyśl and from Zamość to Cracow

maps, GPS tracks and information about interesting places to visit for each day;
The taste of comfort and adventure!
Prices (1 person in double room)
Group 2-3 participants: from 3.550 PLN (770 EUR)

Group 4-5 participants: from 2.700 PLN (595 EUR)

Group 6-8 participants: 2.500 PLN (540 EUR)

Prices for more participants – ask us
Final price varies depending on the dates and hotels availability.
Surcharges:
rental of bike, helmet, bicycle pump and repair kits – 450 PLN (100 EUR)/8 days/person
+ 500 PLN (110 EUR) deposit/bike

single room – 300 PLN (65 EUR)/8 days/person

dinners – 350 PLN (75 EUR)/8 days/person

kayaking – 50 PLN (12 EUR)/person

GPS device with GPS tracks – 250 PLN (55 EUR)/8 days + 500 PLN (110 EUR) deposit

additional accommodation in Cracow before and after the trip 170 PLN (45 EUR)/night/person in double room, 250 PLN (55 EUR)/night/person in single room

guide in Cracow (up to 4 h) – 450 PLN (100 EUR)/group
Promotional materials do not constitute an offer within the meaning of art. 66 of the Civil Code.
In the comments field, please enter the proposed trip date and number of people. At your request, we can modify the route and scope of services – this need should also be described in the comments field.